You Get To Maximize Your Employee Retention Credit (ERC)
With Assistance by Former IRS Agents.
ERC is the largest and most complex stimulus program in history, but….
Our Former IRS Agents Make it Easy For You.
Unlike most government stimulus, the ERC application process consists of countless documents that need to be sourced, compiled, completed, and submitted – all without error. 
Just one single error could cost you your entire ERC. 
For some businesses, that can mean hundreds of thousands-or even millions of dollars…
That's why we've enlisted the expertise of Former IRS Agents to do all this tedious, complicated, and time-consuming work for you.  
Our team of Enrolled IRS Agents have secured millions in Employee Retention Credits (ERC) for 1,000s of business owners just like you nationwide
One 5-minute call will help you claim the money that's rightfully yours
Find out why you should ONLY trust Smart ERC below:

You Can't Go Wrong With These Exclusive Smart ERC Advantages
Our Exclusive IRS Enrolled Agents Are Your ERC Tax Credit Experts.  
For over 18 years, we have held ourselves to the highest possible standards for process, personnel, & principles.
Because of these high standards we've set for ourselves, we are the only ERC company in the nation that our prestigious Former IRS Agents are willing to work with. 
This gives you exclusive access to the expertise of these Former IRS Agents to make sure each and every part of your claim is done exactly right for you.
Through their years of working within the IRS, our expert agents have developed their own complex algorithms and precise processing procedures to ensure:
Higher Returns & Minimum Accuracy
With
Minimum Chance for Audit & Minimum Turnaround Time
We are the Expert's Expert.
Even CPAs and financial planners send their most highly-valued business clients to us because of our standards, our expertise, and our experience. 

They recognize that we can provide far better service and results than they do because they don't specialize in the ERC Program like we do. 

We also average 36% higher return than anyone else because of our proficiency using the 'Complex Qualifier" Guidelines in addition to the "Standard Qualifier" that most others use.

Our expert's first-hand, inside the IRS-working knowledge of the ERC program is the industry standard.

We have a proven ERC process that is simple and quick as possible for you. 

We've streamlined our team's communications and internal systems to a friction-less machine.
Why Choose Smart ERC as Your ERC Provider?
Many inexperienced ERC specialists have started up in the last two years that are abusing the Employee Retention Credit.

IRS auditors are now targeting these "ERC mills," and you need a tax credit expert that you can trust.
We're among the very best ERC tax credit companies for a reason. Our ERC company will perform a due diligence double-check to ensure your business meets all IRS's official ERC qualifications for both the 'Simple Qualifier' and the 'Complex Qualifier' Guidelines.

We maximize your ERC refund using both the "Simple Qualifiers" and the "Complex Qualifiers" while staying strictly within the IRS Guidelines.

We also provide documentation to back up your ERC claim and our promise to you is made and kept with our industry-leading Audit Guarantee.
More Reasons To Choose Smart ERC
Our team has actually approved thousands of ERC credits for businesses. We are the ones the expert CPAs turn to when the file is simply too complex for them. We have the experience.
Because of this experience and expertise, Our Former IRS Agents are able to utilize the complex qualifications that many other 'Experts' don't know how to use. this allows us to get your ERC totals over 3X more than with only using simple qualifiers.
Lightning-Fast Processing
We are able to get you the credit faster than any other provider. wait times still vary and depend on iRS processing times. However, our former IRS agents use their extensive expertise to make sure to get you funded as soon as possible.
Our team has actually approved thousands of ERC credits for businesses. We are the ones the expert CPAs turn to when the file is simply too complex for them. We have the experience.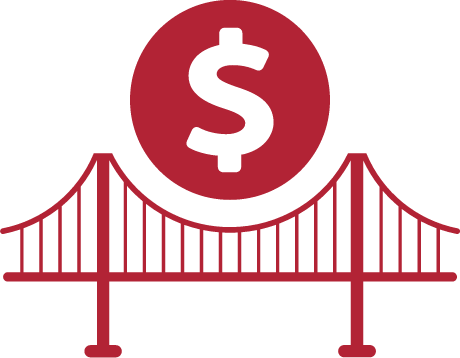 Same-DayERC Bridge Loan Financing
To start with SEFS, file a valid ERC claim with the government. We offer business bridge loans up to 60% LTV based on your expected ERC refund. Begin small interest payments a month after getting the loan, and pay off the principal when your ERC refund arrives.
Qualify Now Before the Program Deadline
Check If You're Eligible For ERC